Link copiato negli appunti
Health and safety
FOCUS ON PEOPLE THROUGHOUT THE SUPPLY CHAIN
The safety and health of workers are Amadori's number one priority. The company applies its approach to continuous improvement of the management system at different levels: structural, organisational, health and training.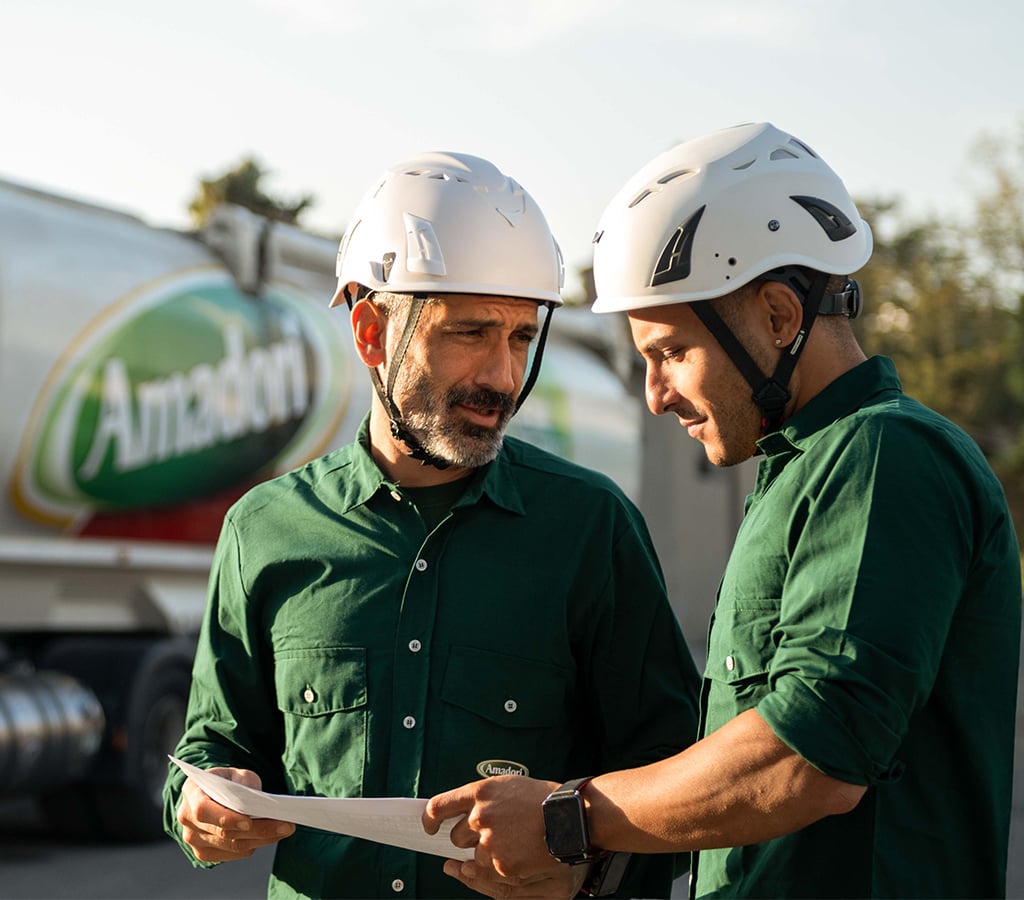 CONTINUOUS IMPROVEMENT OF THE MANAGEMENT SYSTEM
The integrated company policy works to improve organisation, eliminate sources of danger, reduce risks and occupational illnesses, provide education and training for all personnel, and promote a culture of prevention.

To better manage health and safety in the workplace aspects, all food processing plants have voluntarily implemented occupational health and safety management systems certified in compliance with the ISO 45001 standard.
These pages include the story of a year marked by great commitment.
An important part of a journey that will allow us to grow in an even more aware, responsible and attentive way.
Read the sustainability report