Link copiato negli appunti
Quality 10+: Quality and taste at your service!
The widest Amadori's range: 100% italian chicken and turkey, reared with No antibiotics and only fed with a vegetal and NO OGM feed.
Don't waste your time and find out more!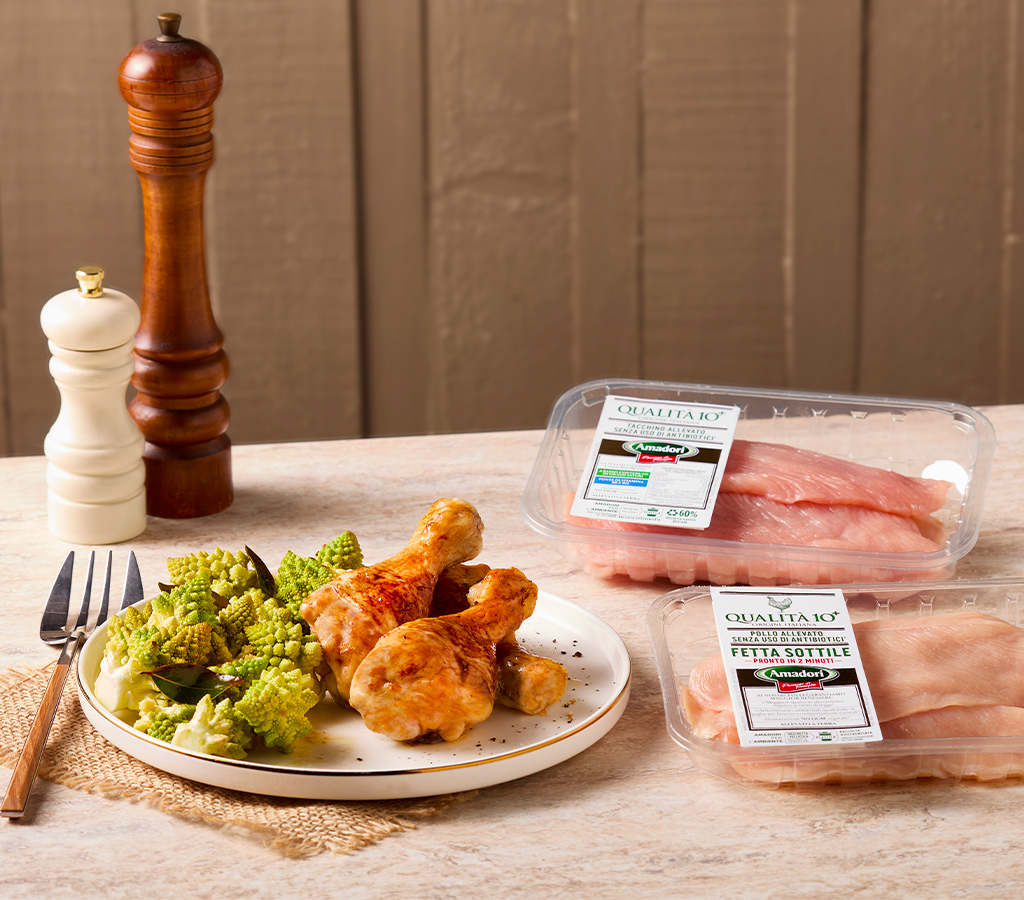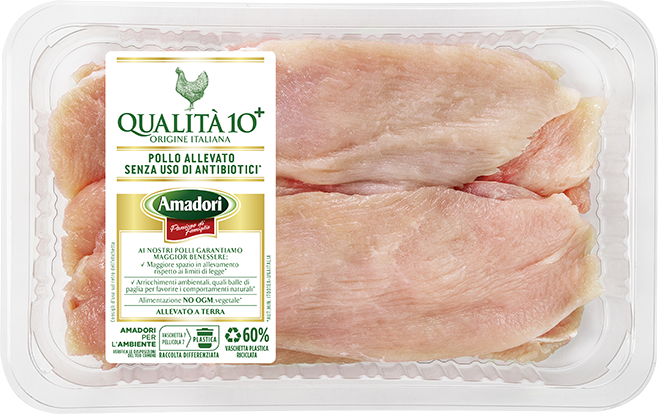 Antibiotic Free Chicken Breast Slices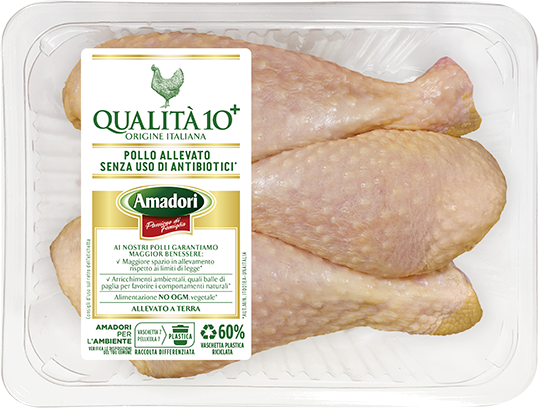 Antibiotic Free Chicken Drumstick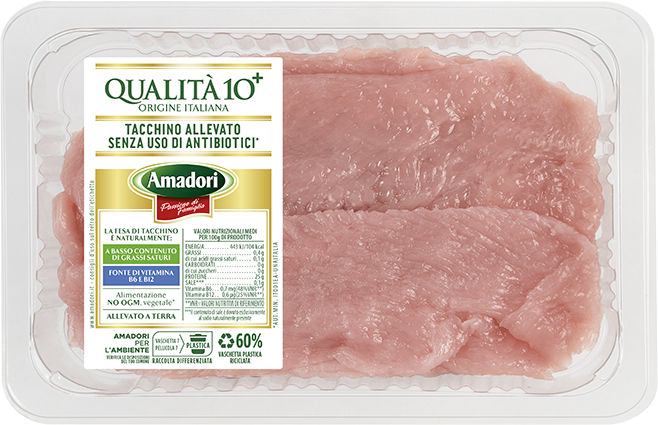 Antibiotic Free Turkey Breast Slices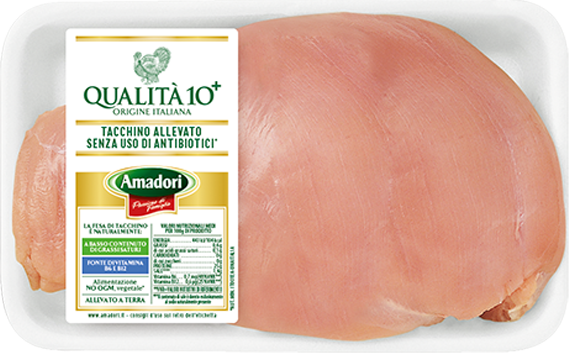 Antibiotic Free Turkey Steak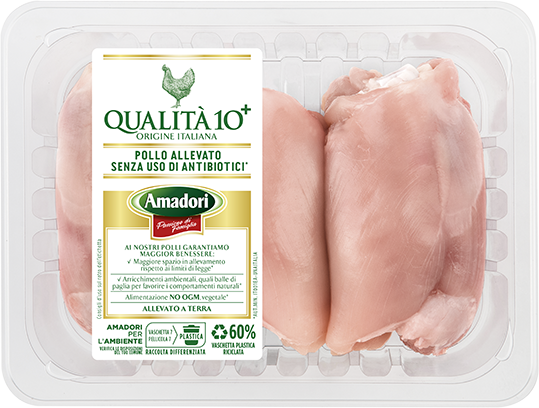 Antibiotic Free Chicken Things
UNMISTAKABLE QUALITY
100% Italian chickens and turkeys, raised without antibiotics and fed with exclusively vegetable and GM-free feed.